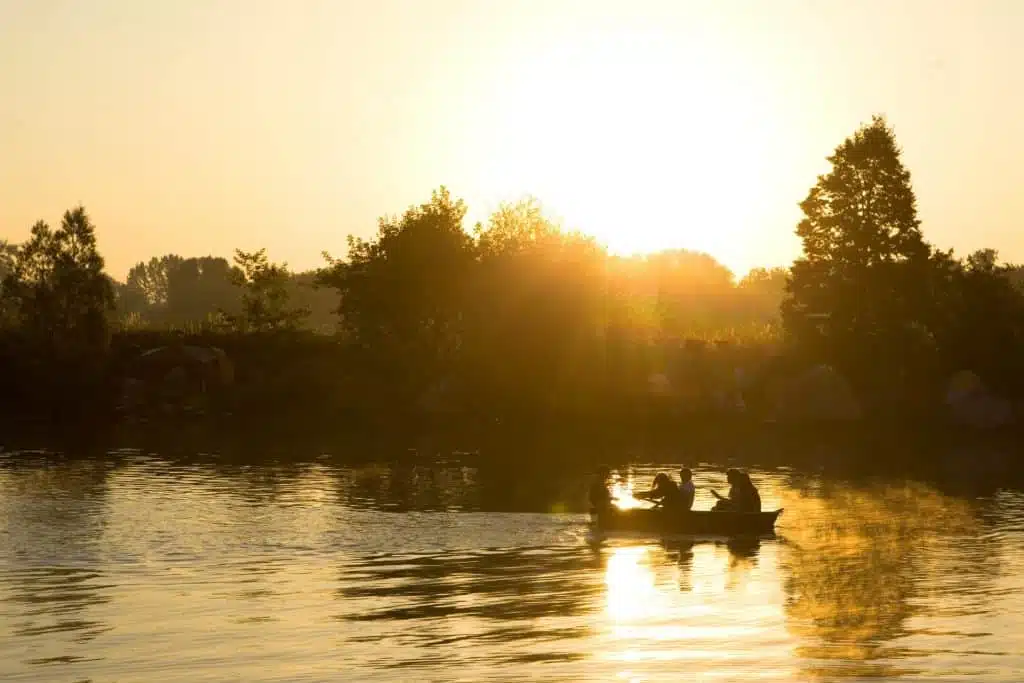 Making the Best Choice for Your Child
You know your child is struggling and needs help. Everything you've tried so far has failed. You searched online and found lots of information from boot camps, wilderness therapy and residential treatment centers for adolescents, but now you are more confused than you were when you started.
Does your child need a boot camp with military discipline? The answer is NO; boot camps Are NOT the Answer!
Parents we talk to want to know:
What's the difference between the boot camps and the wilderness program?
Should you choose a boot camp or a wilderness therapy program? Aren't they the same?
Does my child need a long-term or short-term program?
Wouldn't it be better if he went away, learned discipline, maybe get a good scare, and then we can continue therapy at home?
Boot Camp is Not the Answer
There was a time when short-term, structured military-like boot camps were considered to be the answer to "fix" the out-of-control teenager. Parents threatened their out of control teenagers with military school. In the 1990s, boot camps were all the rage. Every state had some. Municipalities and counties adopted boot camp methods to deal with juvenile delinquents.
In 1995 David Altschuler, from Johns Hopkins University wrote an article in which he recommended a risk assessment be conducted to identify the true needs and criteria for treatment. After studying troubled teens in Wisconsin he identified that high-risk youths required more intense services and supervision. Through this process he and others who have done similar studies have maintained that mental health issues are often the root cause for those behaviors we are trying to fix; very rarely do we see cases where effective programs for teens are singled focused.
Many lessons were learned, children were reporting harsh treatment, abuse, and in some states, children died while in the care of boot camp staff. The fact is that time, and again, studies proved that punishment without psychological treatment does not work.
Consequences of Choosing A Boot Camp
Discipline without compassion hurts these kids worse, many return home angrier, with PTSD, and the parent-child relationship is damaged for many years. If you've been searching online, you may have seen horror stories about schools and programs. In fact, most of those stories you read on the internet were from discipline-based camps focused on behavior modification at whatever the cost.
While a quick fix may seem like the answer, many of these symptoms are indicators of a more significant issue.
The thing is that you have a good kid who is suddenly making bad decisions may not need a boot camp, right? Think about it, when did the behavior start? Is it new friends, hanging with the wrong crowd? Is it depression or is your child suddenly acting like a completely different person: missing curfews, lying, stealing, skipping school, experimenting with drugs and alcohol?
What Are Your Teen's Emotional Needs?
Ask yourself, are these really disciplinary problems? Children's behavior does not escalate overnight. Your child can be influenced by his peers and make very dumb decisions. Do you honestly think that treating them as juvenile delinquents or imposing military discipline is going to fix him?
Has your teen shown a pattern of risky behavior or is struggling with mental health issues, failing in school and putting his future in jeopardy? As a parent, you must take action, but please consider that a short term answer it's unlikely to be the right answer for your family.
Scare tactics hardly ever work. Making false threats could harm your relationship with your child and cause a severe disconnection. Instead, look into the therapeutic options available today. What will it take to help your child heal and build self-esteem? What environment is best suited for growth and self-reflection?
Consider a compassionate approach instead of punitive. Look for an environment that will help your teenager grow and overcome his emotional challenges. A place where he can learn new skills and get his life back on track.
Effective Adolescent Treatment Programs with Wilderness Therapy
Wilderness programs have become more popular since they combine emotional, behavioral and cognitive psychology with adventure therapy providing a more holistic option than boot camp programs. An effective therapeutic program offers individualized therapy that helps each teen address their personal challenges. These programs are designed to treat the individual and not just his bad behavior.
Many therapeutic treatment programs for young adults today offer a wilderness therapy program component. Combining cognitive therapy, wilderness environments, a family system that is focused on support, trained dedicated staff members, physical activity and therapy sessions.
This includes group sessions with other teens that are going through similar experiences, promoting long-term healing and an effective way for teens that would typically rebel against an authoritative leadership style.
Speak to a counselor, and ask about quality residential therapy, schedule a visit to the facility before you make a final decision. A good quality program will not be free or government-subsidized, but it will make all the difference in your child's future.
CAN WE HELP YOU FIND THE ANSWERS FOR YOUR CHILD? OUR COUNSELORS CAN HELP YOU CHOOSE THE BEST SOLUTION FOR YOUR FAMILY. UNDERSTAND YOUR BUDGET NEEDS, INSURANCE OPTIONS IF ANY, AND MORE. UNFORTUNATELY, WE DON'T KNOW OF ANY FREE PROGRAMS AT THIS TIME, BUT IF EVERYTHING YOU'VE TRIED HAS FAILED, IT MAY BE TIME TO CONSIDER A PRIVATE THERAPEUTIC TREATMENT CENTER. SUBMIT A CONTACT FORM TO LEARN MORE.